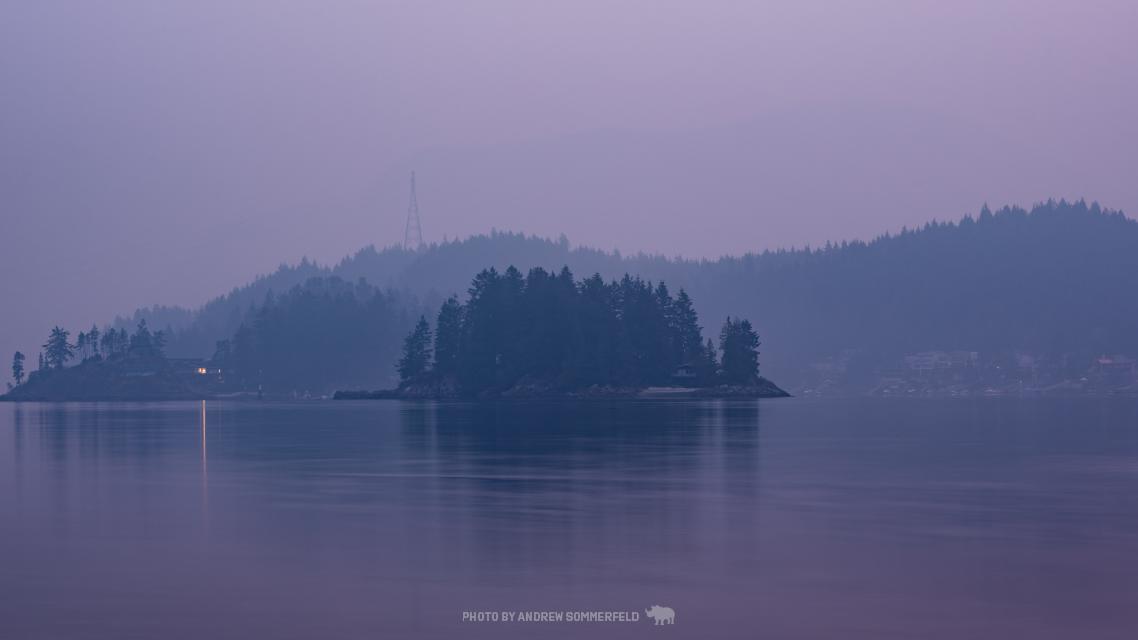 Good Morning from Cates *cough* Park
Taken on September 12, 2020
|
North Vancouver, BC
Wildfire smoke made for some interesting light at sunrise this morning. However, I don't recommend hanging out in this hazy situation for an hour (ugh).
Read More
Prints
This was taken while Vancouver was underneath wildfire smoke from the USA. It made getting around outside a little hazardous.
I underestimated the smoke itself this morning, as I thought I'd be OK for an easy shoot; no hikes involved, just set up and find something interesting. I really liked the purple hue the smoke took at just before sunrise proper, it gave an otherworldly effect to the scene.
I felt like complete garbage for a few hours after taking this, though. Completely not advisable to do again... but to be honest, I'd consider it, if I could get similar results. :-)