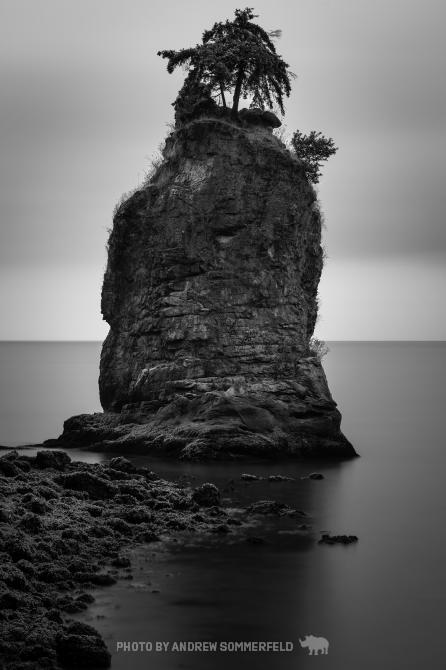 Siwash in Juneuary
Taken on June 20, 2020
|
Vancouver, BC
A wet morning along the seawall in Stanley Park this morning.
Read More
Prints
I've got some distinct memories of capturing this shot. This was back in June of 2020, amid all of the COVID-19 precautions that Vancouver was taking. During these precautions, I curbed (no pun intended) my usage of the local car-share service, which I typically use to get to a location to shoot. So, the bus was my best option, and the closest park to me is Stanley Park.
As I was on foot, it meant some long walks around the park, finding side paths and exploring other routes. The west side of the seawall is a bit of a different thing in this situation, as usually, one would drive around on Stanley Park Road, and get a parking spot close to the west side, and take a short walk down to the seawall. During COVID, however, the main Stanley Park road was closed to traffic, and the bus loop is at least a 30 min walk away.
So, despite all this, I decided to take a wander around the seawall, heedless of the incoming storm clouds. By the time I managed to get into position for this shot, the rain was dumping down. I was able to be sufficiently sheltered to get this 5 minute exposure, but the walk back to the bus loop afterwards left me wetter than I had been in ages.