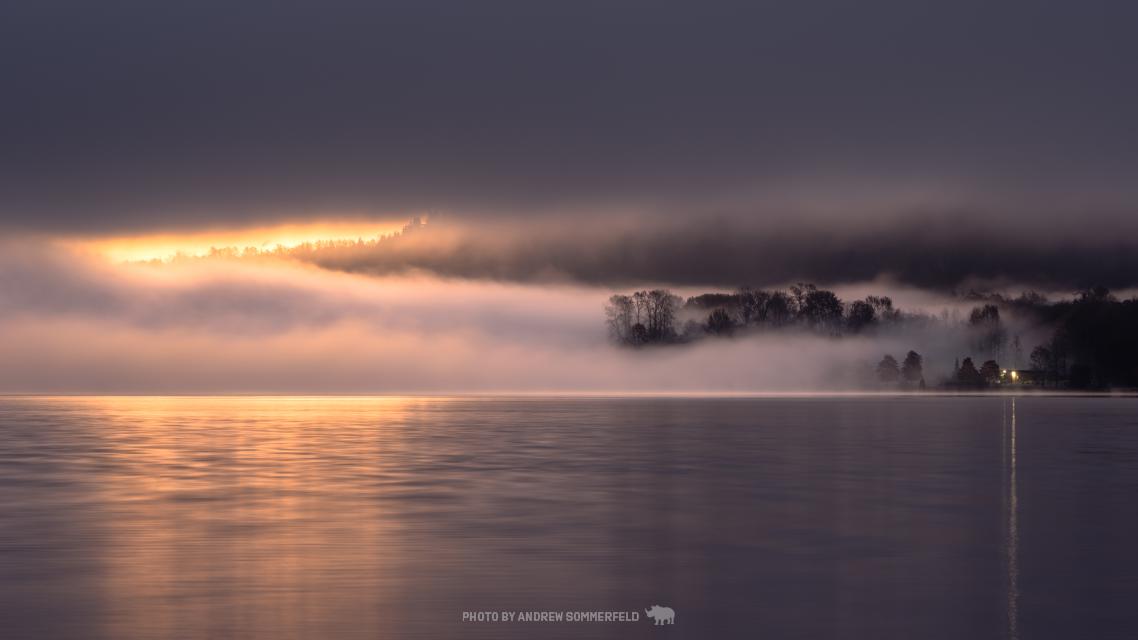 Good Morning, Blazing Fog
Taken on November 1, 2020
|
North Vancouver, BC
Saw some awesome wispyness this sunrise while looking through a deep fog bank in Vancouver Harbour.
Read More
Prints
Sometimes luck is just on your side.
This day was forecast to be sunny and clear, so I initially didn't hold out much hope in getting a shot. However, upon driving over the Ironworker's Bridge, I could see a gigantic fog bank rolling through Vancouver Harbour, so I was hopeful. The sunlight that's pouring through there is pre-dawn light, sunrise was about 15 minutes after this shot was taken.
Composition was easy here, an even 50/50 with the light and the fog dancing through the trees. This is one of my favourite shots that I've taken this year.
This shot got an Honourable Mention for the 2020 Annual Photography Awards! https://annualphotoawards.com/winners/apa-2020/landscape/