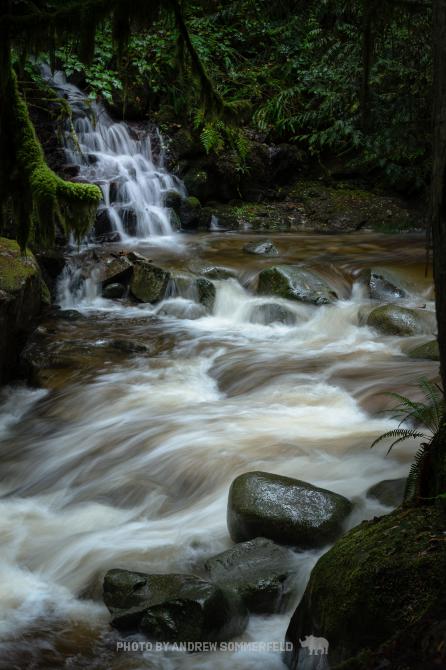 Side Falls
Taken on October 18, 2020
|
West Vancouver, BC
Stopped on this rainy October morning at Cypress Falls. The waterfall in the background was just a trickle when I was last here in August.
Read More
Prints
My original plan this morning was changed. It was cloudy and rainy, and I had hopes for some misty views from Cypress Mountain overlook. The clouds were too thick, though, couldn't see a thing. So, quick detour over to Cypress Falls park to wander upstream for a bit.
The past few days of rain had made a pretty big difference to the flow in the river, though. It was pretty fierce in some places, and pathways that I was able to walk in August would now need hip waders to get to; for example, the waterfall in the background.
I tried to shoot it back in August, but the flow wasn't all that impressive, so nothing turned out. Quite a difference this time.